El Pajar
Enjoy its balcony to see all Laroya's mountains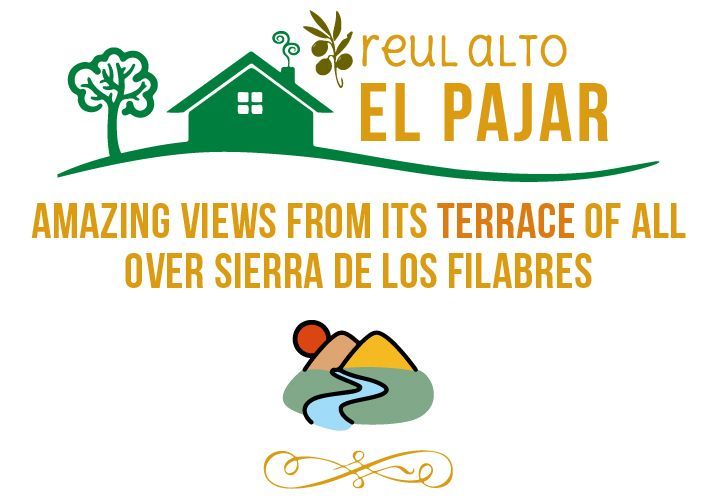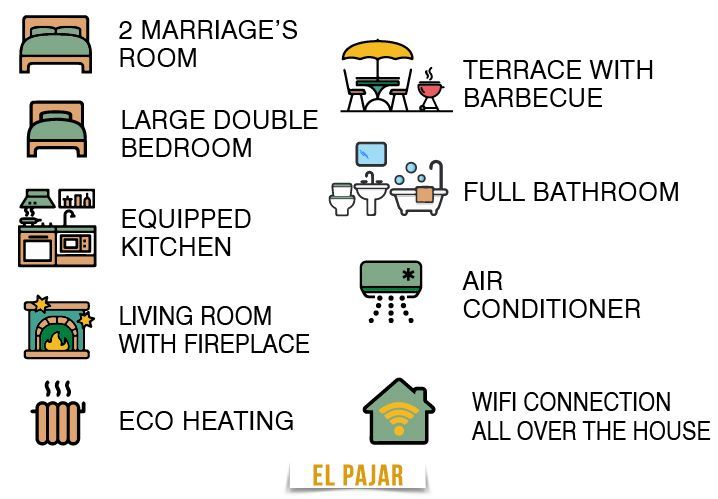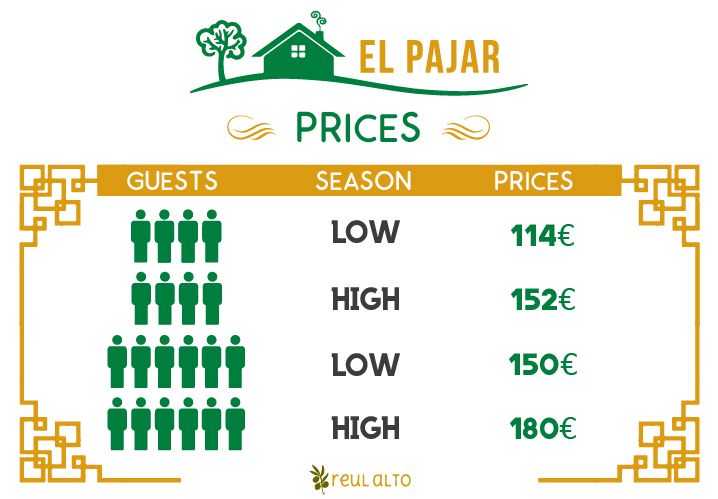 El Pajar has a terrace with views of the whole sierra that will leave you impressed, it is a fantastic place to relax and forget everything.
This house is the only one that is located in the same town of Laroya, its large terrace makes it our favorite lookout house, it is a sight to sit on it and see the whole mountain range. Here you will find the peace and relaxation you need to disconnect.
If you need to get away from the city, noise, work, stress, here is the solution. Take a look at the terrace viewpoint of this beautiful house and let yourself be carried away by the sensations that will invade you in seconds.
Come and spend a few days with family or friends, you will be amazed with the town, its people, traditional food and the amount of various activities that you can do these days.
As we mentioned above, this house is the only one that is located in the same town so in your days of stay you can use the municipal pool.
The rural house El Pajar owes its name to what was once a hayloft, once restored and decorated it is a nice house to share a few days with friends and / or family.
– Two double rooms and one double room, bedding, blankets, towels …
– A fully equipped kitchen
– A cozy living room with fireplace and a magnificent window that occupies the entire wall to admire the wonderful views of the Sierra de los Filabres.
– A full bathroom.
– Great terrace 40 m viewpoint with barbecue and porch, the views of the entire field will not leave you indifferent.
– Air coditioner in all the house.
– This house uses the municipal pool to be located in the same town.
– It is 1 minute walk from the house, from the balcony you can see the pool and it only costs 1 € the entrance for the whole day.
– This house has heating
CHECK-IN FROM 17 HOURS
CHECK-OUT AT 16 HOURS
We want your comfort first, tell us the hours that most interest you and we will try to adapt to your needs.
Entry and exits at other times, contact us.
ALL OUR PRICES INCLUDE VAT. PRICES PER HOUSE AND DAY FOR MINIMUM STAY OF 2 NIGHTS.
COMMENTS FROM OUR CLIENTS
 Quedamos encantados con la casa, el pueblo, el trato recibido… Volveremos a ir, lo mejor la terraza y las vistas…un 10.
Muchas gracias a los caseros por su amabilidad, pasamos un fin de semana increíble con amigos…la terrraza la disfrutamos muchísimo, hicimos deporte por la sierra, ….lo recomiendo al 100%
Hicimos la reserva por recomendación de unos amigos y quedamos contentísimos, la casa muy acogedora y con todo lo necesaria y la terrreza y las vistas una pasada. Si buscáis un sitio para ir con familia y/o amigos y pasar unos días entre naturaleza, este es vuestro lugar. Saldréis igual de contentos que nosotros.
Pasar unos días en familia en Reul Alto es lo mejor que hemos hecho en tiempo, elegimos la casa El Pajar, nos maravilló su terraza y sus vistas, quedamos muy satisfechos.
Sobre nosotros
Dirección: Laroya (Almería) - Reul Alto
Móvil:  658 952 831
Email: 

info@reulalto.com

Atención Telefónica: de 09 a 20:30
Reserva Ya
¿A qué estas esperando?