Museo VIP
Decoration for a stay in couple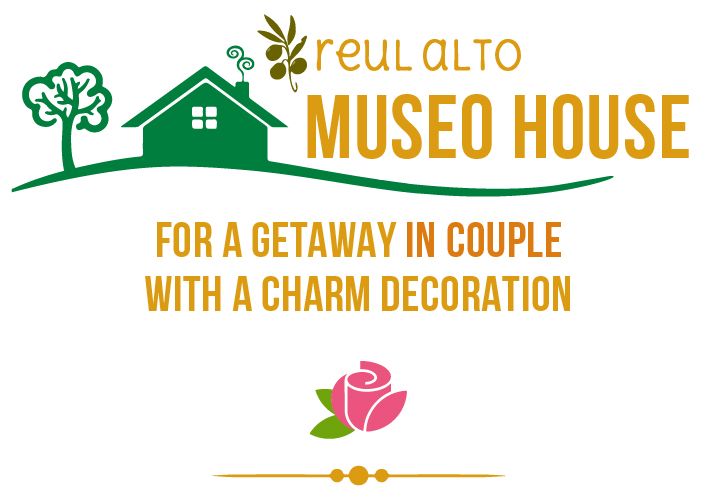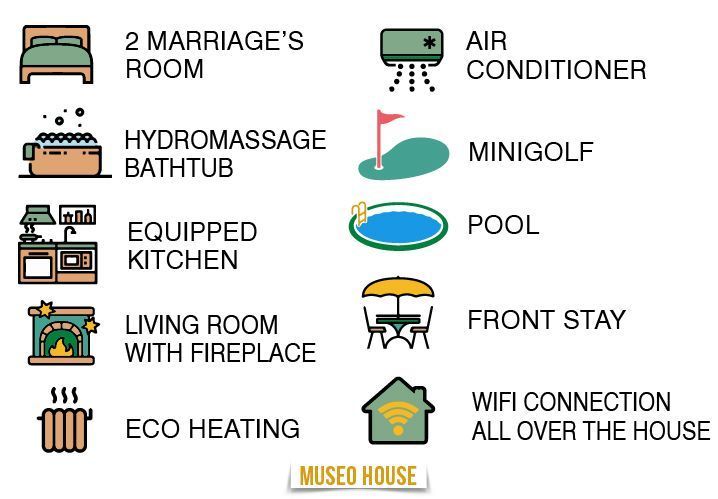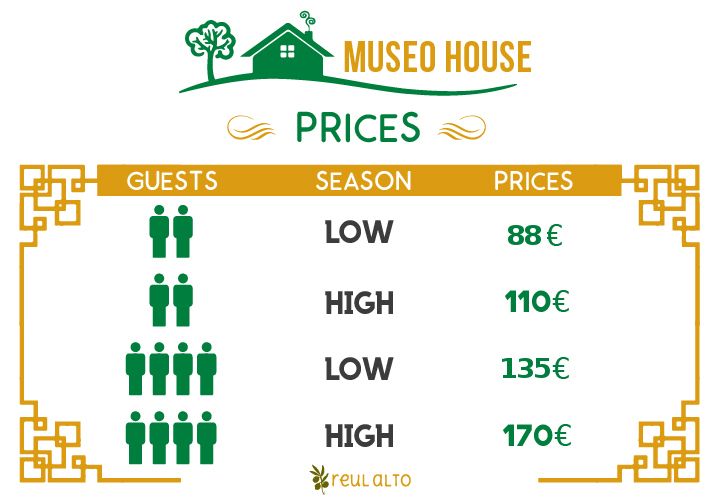 The Museo house is a unique and beautiful farmhouse that will make you fall in love. Perfect for couples, flirtatious and romantic will seduce the most demanding guests. Located on our ecological farm at 1200 m altitude it has views of the first field.
Your bathroom with whirlpool will be the delight of couples. If you are thinking of preparing a romantic getaway, this house will be your perfect refuge for unforgettable days.
If you like nature, outdoor sports and at the same time you are looking for a cozy place to spend a few days, the Museo VIP is your best choice. We would love to be able to advise you on the multitude of activities and routes that we have prepared, as well as the sites that you can visit while you stay in this house
– Two double rooms with everything you need in bedding. (Sheets, blankets, towels).
– A kitchen equipped with complete kitchenware.
– A comfortable and cozy living room with a nice fireplace and sofa. It will be your perfect refuge for the coldest days, it is a pleasure to be able to sit relaxed on the sofa while you see the fire in the fireplace.
– A bathroom with a hydromassage bath
– When you try it you will be amazed and you will not want to leave it.
– A front yard so you can enjoy outdoor evenings watching the stars.
– You can use the common pool.
– Central heating by solar energy throughout the house and air conditioning in the living room.
– Free WiFi during your stay in the house
CHECK-IN FROM 17 HOURS
CHECK-OUT AT 15 HOURS
We want your comfort first, tell us the hours that most interest you and we will try to adapt to your needs.
Entry and exits at other times, contact us.
ALL OUR PRICES INCLUDE VAT. PRICES PER HOUSE AND DAY FOR MINIMUM STAY OF 2 NIGHTS.
COMMENTS FROM OUR CLIENTS
"Todo ok."
Planeé una escapada rural con mi marido, lejos del stress y del ruido, y se lo recomiendo a todo el mundo. Esta casa nos encantó y encontramos un lugar único, aislado y puro donde reencontrarnos. Gracias a los gerentes por la hospitalidad y por mantener un lugar tan bonito como este.
"Fué muy especial…"
 Es un lugar encantador, que te permite disfrutar de la piscina, de senderos, de noches estrelladas y de amaneceres espléndidos. Si a la atención magnifica de Ramón y Loli, le unimos el esfuerzo que han realizado para dotar de un excelente aspecto los cortijos y el resto de servicios comunes, pues ya tenemos ganas de volver.
"Una estancia genial!"
Acogedor, cercano geográficamente y humanamente, lo suficientemente alejado lo suficientemente cercano, cuidado al detalle, iniciativa admirable de desarrollo rural y sostenibilidad.
Amenazo con volver!
Muy acogedora , ideal para dos parejas tiene todo lo necesario para pasar una buena estancia .
Sobre nosotros
Dirección: Laroya (Almería) - Reul Alto
Móvil:  658 952 831
Email: 

[email protected]

Atención Telefónica: de 09 a 20:30
Reserva Ya
¿A qué estas esperando?